東北応援★元気祭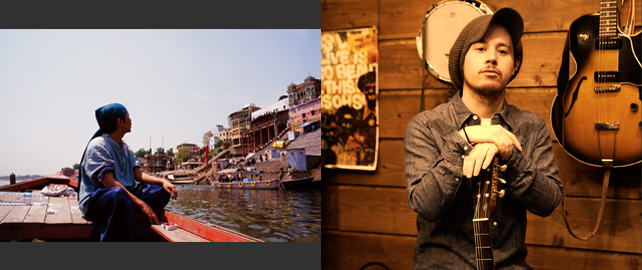 START

19:00
ADV

¥3,000(税込・ドリンクチャージ別)
DOOR

-
LINE UP

高橋 歩/Rickie-G etc
TICKET

チケットぴあ ローソンチケット  e+ 
INFO

HOT STUFF 03(5720)9999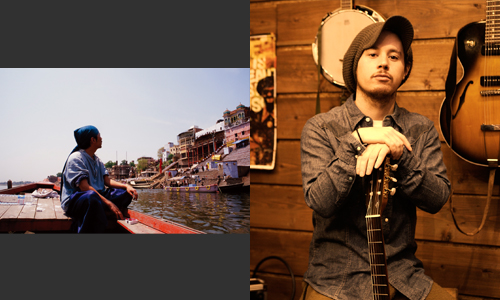 ■Rickie-G
アコースティックを基調とした生の暖かいサウンドと伸びやかな歌声でジャンル問わず様々な方面から注目を集めるRickie-G。2006年より『Life is wonderful』『逃飛行』『ラブソウル』とリリースを重ね、2008年に待望の1st Album『am08:59』をリリース。iTUNES ランキングで長期にわたり一位をキープし、ほぼ口コミのみでロングランヒットを記録した。2009年3月にリリースしたmini Album『CREATORS' LOUNGE』に続き、10月にはコンセプトmini Album『BOOK OF MY JOURNEY VOL.1』をリリース。Amazon予約チャートのレゲエ部門で一位を獲得。主な活動はライブで、Ryan Shaw/Steph Pockets/Lee Evertonの来日公演で競演するなど海外アーティストからの評価も高く、全国各地で様々なスタイルでライブを行っている。2009年12月に渋谷duoにて主催したワンマンライブはsold outし、「GREEN ROOM festival」「SUNSET LIVE」には3年連続出演中。現在2nd FullAlbumを、自身のスタジオ「CREATORS' LOUNGE」にて制作中。
Rickie-G, who has attracted attention by many people from various fields, is known for his warming acoustic-based sound, as well as his dynamic and relaxing singing voice.
He successively released "Life is Wonderful", "Tohiko (=an escape journey)", and "Love Soul" since 2006. In 2008, his long-waited first album "a.m. 08:59" was finally completed and highly featured. This album hit the top of the i-tunes charts hit-ranking for 12 consecutive months even though it was not officially advertised. He then released a mini album, "CREATORS' LOUNGE" in March 2009, subsequently released a concept mini album "BOOK OF JOURNEY VOL.1" in October 2009, which peaked at number 1 on pre-order reggae music album charts at Amazon.co.jp.
Now he mainly appears doing gigs all over the country. Also he has a great reputation when he performed together with international musicians like Ryan Shaw, Steph Pockets, and Lee Everton. All his one-man live tickets that were held at Shibuya duo in December 2009 were sold out. Moreover, he played for "GREEN ROOM festival" and "SUNSET LIVE" for the last three years.
He is now working on making the second full album at his own studio, called "CREATORS' LOUNGE".
<Rickie-G official web>
www.rickie-g.com
<Rickie-G official myspace>
http://www.myspace.com/grickie
<Total info>
info@rickie-g.com